__________________________________________________________________________________________________________________________________________________________________

@2012-2020 www.gaymassagehk.com All rights reserved
Powered By Freelance Website Designer Akis Tan

YOU NEVER MEET ME YOU NEVER KNOW ME !

Hit Me Up Let's Talk About It!

to Hong Kong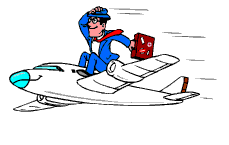 Linking G-Men Together
Flat Share With AK

Welcome to Gay Home Stay/
Flat Share With AK
(Cheung Sha Wan/Kowloon)

Gay Home Stay/Flat Share with AK is the right choice for
visitors , for those professionals working or students
studying in Hong Kong. If you are searching for a
combination of old and new Hong Kong, and Cheung Sha
Wan Area is a good location.

Cheung Sha Wan(Kowloon) is an area between Lai Chi
Kok and Sham Shui Po in Kowloon. My place is just 10
minutes walk from Lai Chi Kok MTR Station Exit B1. Besides
MTR, Cheung Sha Wan is also great location to allow you
to access all types of public transportation such as bus
routes, mini bus routes which make it easy for you to
travel anywhere in Hong Kong from this area. Walking
distance to the banks, restaurants, shopping
malls...supemarkets......etc

Just Bring Your Suitcase To Move In

- 2 Bedrooms Total
- 1 Dinning Room
- 1 Shower Room

- 1Kitchen
- Home Gym Small Area
- Air Conditioning/Free Wi-Fi

A Word From My
Worldwide Room
Buddies

About The Home Stay
Stylish Flat Share

Short Stay
Double Bed Room: HK$380
(One Person Staying Only)
Nett Per Room Per Night
Available: Now
Note: In-Housed Guest will get
20% off from my Massage Therapies

Long Stay
Duration: 1- 12 Months
Monthly Rental: HK$6,000
Bills Included
Deposit: One Month Only
Available: Now

Art Quickenton
Came From US

AK, thanks for a wonderful
time both with you at your
apartment. You made my
stay in Hong Kong better
than staying anywhere else.
Good Luck with your business.

Chamman Chen
Came From Taiwan

The flat is located in Cheung
Sha Wan which is Lai Chi Kok
MTR Station and I only took
30 minutes to reach my
working place. The double
room is very comfortable and
clean. On the whole, I was
happy to stay with AK who is
friendly, and especially he
looked after me when I was
sick.

Daniel Newton Sutan
Came From Singapore

I stayed with AK for one year
and it was excellent. The
double room is furnished and
tidy and it has special design
which I like. It was a great
experience staying at Gay
Flat Share and there was no
need for me to hide myself as
a gay man with AK. He was
very helpful and made my
stay with him very
comfortable.

Max Came From Italy

AK's apartment is stylish and
special design, although it is
located at a very old building.
I had a good stay with him for
6 months while I made my
business working trip in Hong
Kong.

Kindly add me at the following apps
for reservation
AK Mobile/Whatsapp: + 852 9882 2943
Line ID: tan2000
WeChat: Akistan

BOOK NOW

ROOM RESERVATION

HONG KONG STANDARD